The finished product!

I finally finished my project from 2 posts ago.
So, without further ado...
Here it is.
I needed a project to enter Lindsay's
$5 challenge
.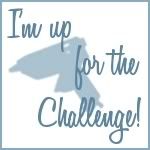 The idea is to create a Spring decoration using $5 worth of items from the dollar store.
You are also allowed to use any glue, paint, or fabric you already have on hand.
So, if you remember this post
here
, I had two dollar store pieces to work on.
I first glued them together (using Gorilla Glue)...
Then I painted it blue, the same blue as my nightstand pieces found
here
.
I added some brown to it.
Then, thought it needed something else to look a little more "Springy".

So, I used some tulle and a flower (both from the dollar store, also) to give it that extra something.

For a total of $4, I now have some spring decor and a place to put my jewelry at night!

PS: Don't forget, we're going to have a giveaway on post 20!
This is now post 19!
Linking to
Women Who Do It All
.